Coffee Banana PB Smoothie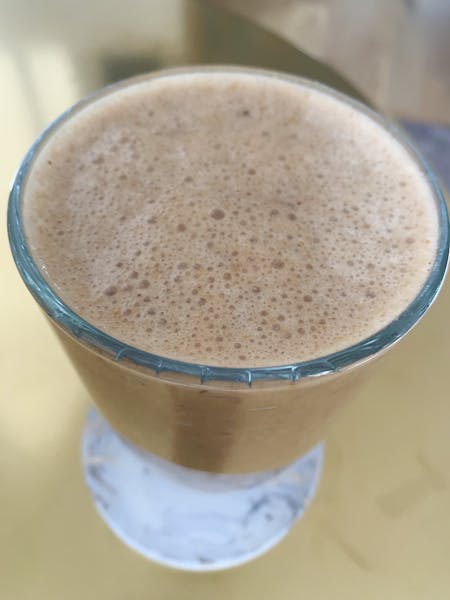 I'm a huge fan of coffee in my smoothies, either for a pick me up in the middle of the day or better, in place of my coffee in the morning. Especially when warmer weather hits, it's great to pack this up and enjoy it on the go. This smoothie serves as a decent breakfast since you'll not only get your coffee, but it's as if you're eating a banana with peanut butter on the side. It's heaven in a cup -- enjoy!
INGREDIENTS
1 cup ice (about 8 ice cubes)
1 medium or large banana
1 espresso shot (or 1/2 cup black coffee)
1 to 2 tablespoons peanut butter or almond butter (optional, and to taste)
1 cup milk of your choice (my preference is almond milk)
Stevia, honey or sweetener of your choice (sweeten as you would 1 cup of coffee)
INSTRUCTIONS
All ingredients to a blender until smooth.