Guacamole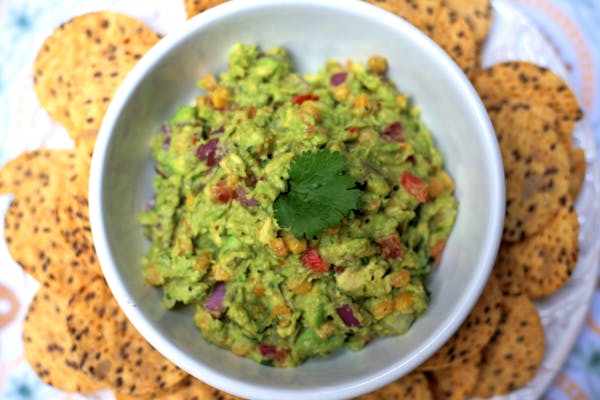 Happy Cinco de Mayo! Given how much I love avocados (as mentioned in my Kale Avocado Salad recipe), it's no wonder that guacamole is one of my favorite dips. You can't help but feel festive serving guacamole, and on top of that, avocados are good for you as they are packed with vitamins, fiber, protein and the "good fats". Enjoy!
Nyxie also says Happy Cinco de Mayo.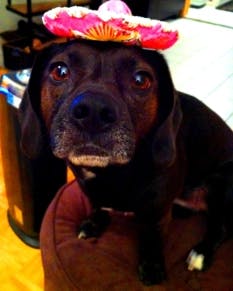 ________________________________________________________________
GUACAMOLE
Prep time: 12 minutes
Servings: Roughly 3 1/4 cups
Ingredients:
4 ripe hass avocados (soft)
3 tablespoons fresh lemon juice (or lime juice)
1/2 cup diced red onion
1/2 cup diced tomatoes (roughly 1 small-medium tomato)
1 teaspoon sea salt
1 teaspoon freshly ground pepper
1 tablespoon fresh cilantro, diced
1/2 cup sweet corn kernels (optional)
Instructions:
Dice red onion, tomatoes and cilantro.
Cut avocados in half, remove pits, and scoop avocado out of the peel and into a medium bowl. (Click here to see a good post on how to peel & cut an avocado from Simply Recipes). Mash the avocado (with a masher or fork) until softened but still chunky.
Add the remaining ingredients. Stir well until smooth or chunky. Taste and add more salt, pepper or lemon as desired.