The Perfect Avocado Toast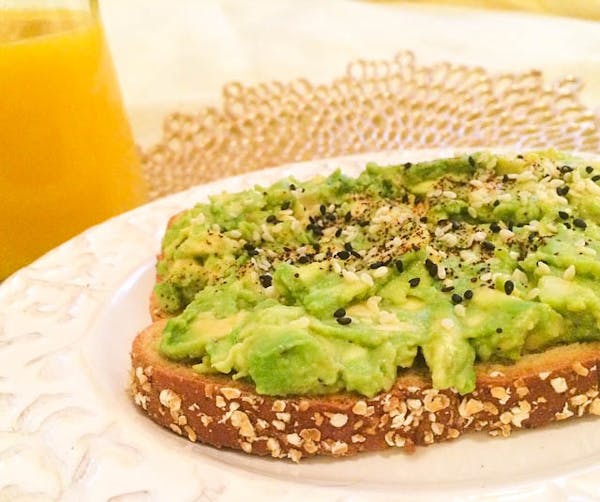 As a lover of all things avocado, this is a crowd pleasing, quick and easy recipe to get your day started right. Avocado toast is best with a grainy or nutty bread and I recommend not using measurements- just add salt, pepper, lemon and optional toppings to your liking and you will have a filling and healthy breakfast in just a few minutes.
_______________________________________________________________________
THE PERFECT AVOCADO TOAST
Servings: 1 | Total Time: 4 minutes
Ingredients:
1 slice multi-grain bread
1 teaspoon extra virgin olive oil
1/2 avocado
1 1/2 teaspoons lemon juice
Salt and pepper, to taste
Dash of red pepper flakes or chili powder
Other optional toppings: black or white sesame seeds, pine nuts, hot sauce, fried or poached egg, tomato, bacon
Instructions: Toast the bread then drizzle with olive oil. Using a fork, mash avocado in a bowl with salt, pepper and lemon juice. Scoop onto toast and add red pepper flakes, or other toppings of your choice.
_______________________________________________________________________
Soundtrack Pairing: Sail (Awolnation) Play